Introduction
If you are an Interior designer looking to demonstrate your expertise, attract customers, inspire your own future work, and connect with other professionals, writing regular blog posts is the way to go. Regular blog posts that highlight the latest trends is a way to intimately connect with your audience and solidify your personal brand. If you're wondering whether or not starting a blog is the right decision for your business, here are some things to consider.
Professionalism and Branding
Highlighting interior design trends in a blog post enhances your legitimacy and gives customers a reason to trust you. They know that someone with an eye for current designs is going to be savvy and able to help them out when they need designing advice or ideas. It is an opportunity to show off your brand. Clients will be happy to pay what they truly believe your services are worth, but it is up to you to show them what that is. A blog post demonstrating your brand can help you establish yourself as an authority in the field, and bring in new clients.
Writing trend posts is a way to provide potential clients with insight into how your mind works and how you can help them. A trend post is a way to show that you're aware of the current trends and have an informed opinion about why they're useful and why they won't stick around forever.
Blogging can provide an opportunity to share your work. Keeping a fresh blog is a way to share your passion for the industry and set yourself apart from other designers in your area. If a client consents, write about your latest project. What was the reason the client approached you in the first place and how did you come up with the solution? The post can be a way to show off your abilities by explaining how the trends you chose played a part in improving their home.
Tribal Core can help uplevel your posts with keyword research and content strategy ideas to give you the upper hand. Options can be found in our store: https://store.tribalcore.com/keyword-research/
Boost SEO
Another important reason for blogging is to boost SEO (search engine optimization). Every time you publish high quality content on your website, Google grows to appreciate it. Fresh blog posts can help rank higher in search results so more people will be driven to your website. Blogging can also improve the rankings for keywords by making sure that new information pops up frequently so potential customers don't have to go searching elsewhere. Tribal Core can help with this! See our SEO Campaign offering in our store: https://store.tribalcore.com/seo-campaign/
Another way to boost your blog's visibility is getting other people to link to you. When they do, this generates more traffic and will encourage them to continue linking. This will help boost your page rank in search engines, which can help bring in a lot of new visitors. If you write great article content about your favorite design styles, you will probably get people to link to them and this can further improve seo.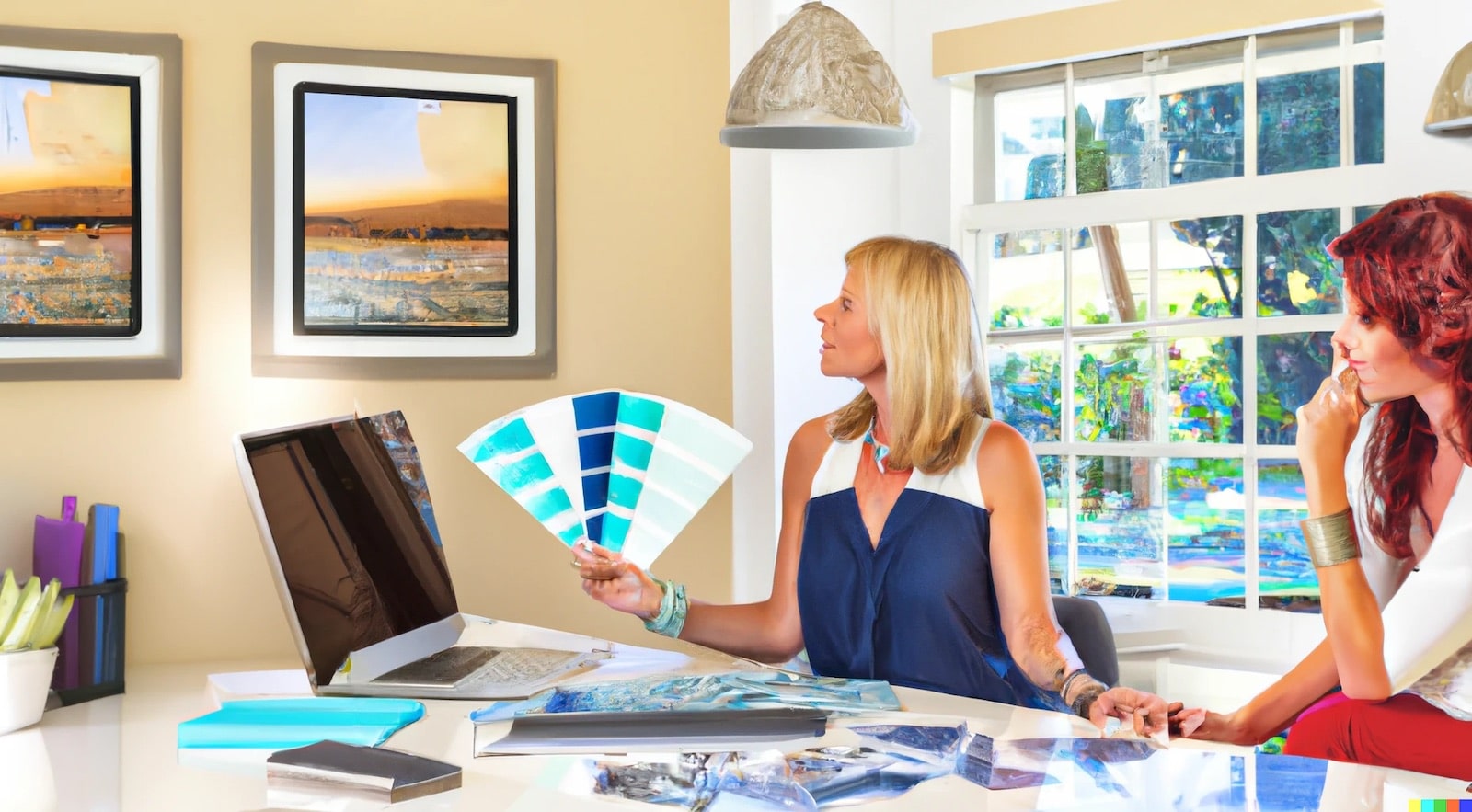 Post Ideas
Following are some blog post ideas for interior design websites trends, giving you a jump-start on writing content that will drive more traffic to your site.
How current interior designers trends can add value to your renovation
How a current design trend solved a problem
What are the latest interior design styles for a specific room
Tips for hiring an interior designer
Top interior design trends for the current year
Tribal Core's expertise in content strategy can help you expand the range of possibilities and ideas for your business. Check out our library of services here: https://store.tribalcore.com/library/real-estate/
Conclusion
Interior designers should blog about current trends to help their business. Blogging is a great way to share your expertise with potential clients and showcase your work. It also allows you to connect with other professionals in the industry, optimize your website, and stay up-to-date on the latest trends. By blogging, you can build a following of people who are interested in what you do and may become clients in the future. Are you ready to start blogging?