SCROLL DOWN TO DOWNLOAD OUR LANGUAGE SHEETS FOR FREE!
Our Story
In August of 2011, my wife and I crossed the pond to spend a month in Europe, celebrating our birthdays. With travel plans in Italy, France and Spain, we searched online to find some language help. We didn't need to be fluent in Italian, French and Spanish – we just needed to know enough to get by.
We wanted something we could print out on a single sheet of paper and practice with any time of day. While we found some rudimentary versions here and there – an Italian student, a Costa Rican tour guide – there was no consistent place for us to get "language cheat sheets" for different languages. And so the seed was planted.
When we decided in November 2011 to travel and work around the world indefinitely, we knew we would need a few new language cheat sheets. Little did we know how much our itinerary would change. One week before we left for the European leg of our trip in June 2012, we found out our trip would have to be radically changed because of Schengen Zone restrictions.
All of a sudden, we were researching where to stay in countries like Ukraine and Romania! We ultimately booked two months of travel from the road, in Croatia, Serbia and Turkey.
So the language cheat sheets, which we were creating for ourselves, became absolutely critical. We needed Croatian, Serbian and Turkish, stat!
SpeakSheets was born out of necessity. We had a problem (speaking enough of a language to get by) and a solution (making our own language cheat sheets). We know how valuable our SpeakSheets are, because we use them every single day as we travel.
Now we want to share SpeakSheets with fellow travelers. We are working with bilingual translators, and producing the most helpful, useful language sheets we can, always refining our product.
We used to charge $19 for all language sheets – affordable for any traveler, proving its value over and over, every time you use it. But now, it's absolutely FREE – all 19 languages!.   You can sign up below, and we'll send you a link – they're all PDFs in a ZIP file.
And we'll tell you a little bit about Tribal Core – we've been around 20 years, offering Google Ads, SEO and Content services.  Maybe you'll send someone our way as thanks for the SpeakSheets!
Tyler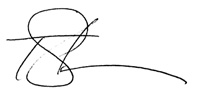 DOWNLOAD ALL 19 LANGUAGES (38 SHEETS IN TOTAL) FOR FREE!
---
PS – here's how you say some basics in 12 Languages!