Tribal Core is fully operational at this time and we have a rolling 90-Day Plan for continuity.
We operate as a virtual team using such communication tools as email, Slack, Zoom and Asana. While I expect that for our clients and ourselves, we each may experience significant disruption in the coming weeks and months, be it caring for elderly parents or dealing with at-home kids, our team already works efficiently with flexible hours and plenty of lead time on deliverables.
We are heavily investing in R&D. This means even better products and services for our clients, better workflow, and increased reliability and resiliency.
If you are weighing how the Coronavirus affects your marketing strategies, don't hesitate to reach out and get our two cents. You're always welcome to schedule a call via our Contact Form.
We'll be sending good vibes, and we look forward to continuing to serve you in such turbulent times.
With blessings and gratitude,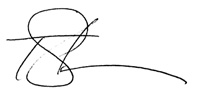 Tyler and the Tribal Core team